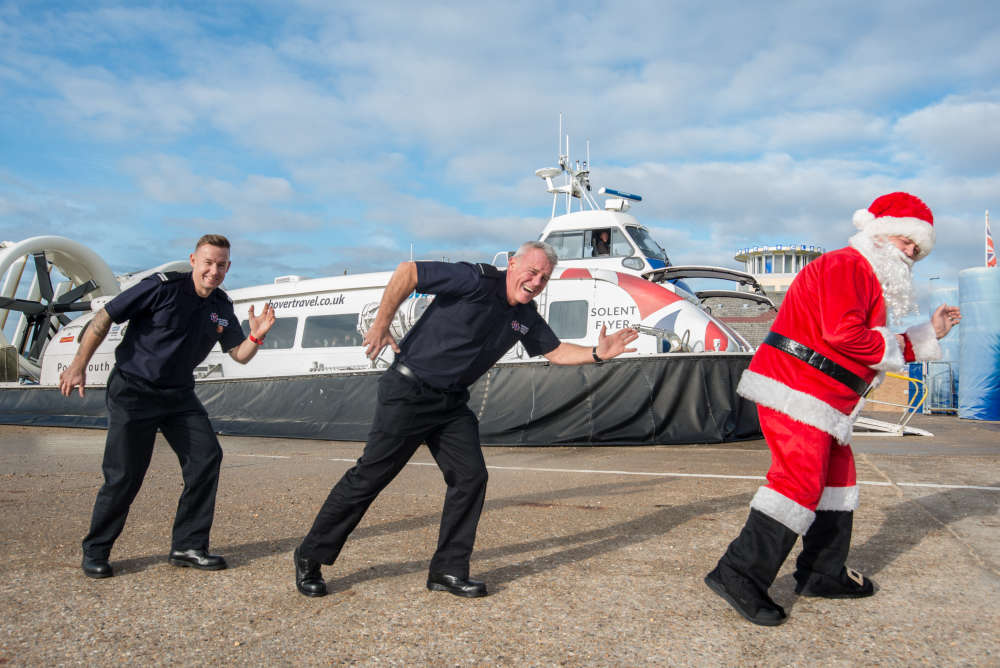 The Firefighters Charity and Hovertravel have teamed up to organise the first-ever Solent Santa Dash.
On Sunday December 12, participants will be invited to dress as Father Christmas or simply wear something suitably seasonal as they run or stroll along the seafronts of Southsea and Ryde.
This event takes runners along the Esplanade in Southsea, then on to the hovercraft for a ten minute flight to Ryde, where the second half of the dash is along the beaches of Ryde and Appley.
Neil Chapman, Managing Director of Hovertravel, said:
"As long-time supporters of the fire services community we wanted to be actively involved in creating a unique Solent-spanning Santa Dash and so we donated a hovercraft to fly the participants to the Isle of Wight for the second half of their run.
"The Firefighters Charity is reliant on donations from the fire and rescue community and the public, to meet the cost of operating its centre and community-based services to support thousands of members of the UK's fire and rescue services and their dependants, as well as the retired fire services community, each year."
The Firefighters Charity offers specialist, lifelong support for members of the UK fire services community, empowering individuals to achieve mental, physical and social wellbeing throughout their lives.
Fiona McMillan, Community, Corporate and Events Fundraiser at The Firefighters Charity, said:
"We're really excited to welcome supporters from across the area for this unique and fun-filled Santa Dash. It's not everyday you see a bunch of Santas riding a hovercraft! We couldn't be more grateful to Hovertravel for such a generous donation.
"All funds raised on the day will go such a long way in helping us to ensure we continue to be there for the entire of the UK's fire services community, when they need us the most. On behalf of everyone at The Firefighters Charity, I want to say a huge thank you to everyone who's taking part. We can't wait to see your outfits!"
The Solent Santa Dash is open to people of all abilities and takes place on Sunday December 12 with the race starting at 10.30am.
More details can be found at: https://www.eventbrite.co.uk/e/the-solent-santa-dash-with-hovertravel-tickets-205198673757