Topping In The Morning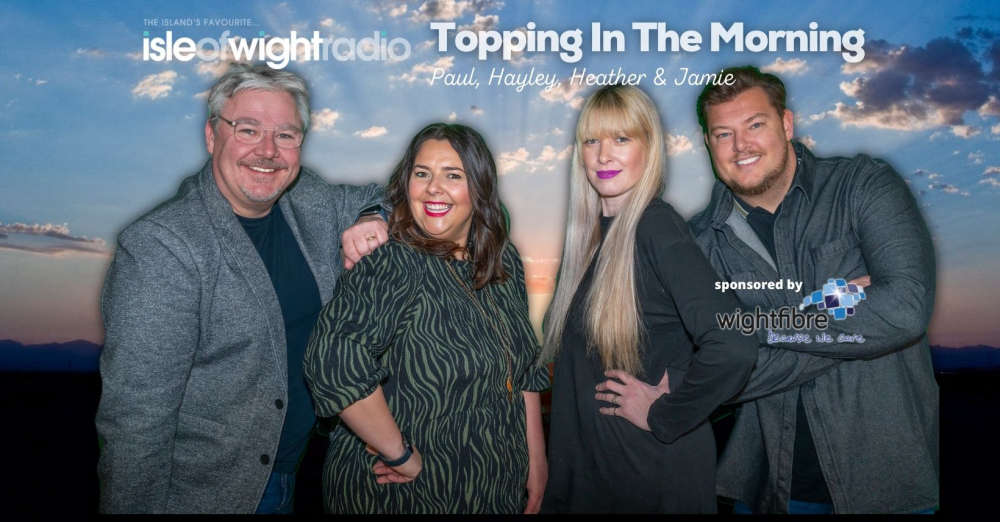 Follow Paul on twitter @radiopault - Instagram @radipault
Paul, Hayley and Jamie are waking up the Isle of Wight every weekday morning from 6am!
You can expect plenty of feel-good music, banter and the latest news and travel updates.
Just after 7.30am, Jamie takes the lead on Headline or Hearsay (Hayley's in charge on Wednesdays and Fridays). Two short stories are read out – and you have to work out whether they are true (Headline) or false (Hearsay). You can also play along live on the Isle of Wight Radio Facebook page!
The Test of Time takes us back through the years just after 8.30am, with some significant events that happened on that day in history – while the Game With No Name gets everyone confused!
Throughout the morning, Hayley has the latest travel news, Jamie has the news headlines every 30 minutes - and Paul...erm, presses the button to play the music.
Regular guests also give an insight into the important issues affecting Islanders, with Paul asking all the key questions.
Join us weekdays when you wake up, from 6!
Listen to the latest Topping in the Morning podcast
Playalong live to Headline or Hearsay on Facebook:
Comments
Add a comment
Log in
to the club or enter your details below.