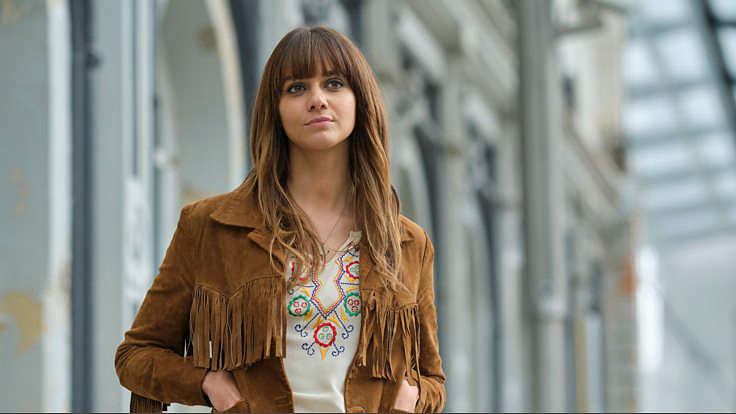 Maggie (Emma Appleton)
Created and adapted for television by Dolly Alderton and inspired by her own wildly funny, occasionally heartbreaking, internationally bestselling memoir of the same name, Everything I Know About Love gives an unflinching account of surviving your 20s.
What can audiences expect from Everything I Know About Love? They will laugh, cry and ring their best friend immediately."
The central love story of Everything I Know About Love is between childhood best friends Maggie (Emma Appleton: Pistol, The Witcher, Traitors) and Birdy (Bel Powley: The Morning Show, Informer, Diary Of A Teenage Girl). But it is also a raucous girl gang show, set in a 2012 London house-share inhabited by four girls - Maggie, Birdy and their mates from university, Amara (Aliyah Odoffin in her debut TV appearance) and Nell (Marli Siu: Alex Rider).
The series is an unflinching deep dive into bad dates, heartaches and humiliations and begs the question: can platonic love survive romantic love as we grow up?
Available now on BBC iPlayer: https://www.bbc.co.uk/iplayer/episodes/p0c70rlw/everything-i-know-about-love