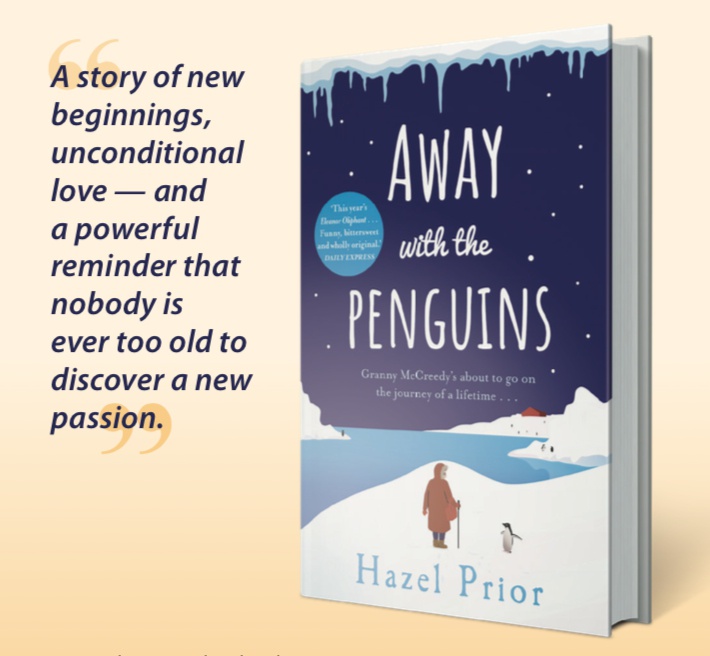 A beautiful story about a feisty 86-year-old, desperate to embark on one final great adventure.
Veronica McCreedy spends her nights watching nature documentaries alone at home in Ayrshire and has done for many years. Nobody ever visits her 12-bedroom home on the Scottish coast, except for the gardener and the cleaner — whom she finds increasingly annoying.
Mrs McCreedy keeps her past locked away in a little black box, hidden in the dusty spare room.
When she forces herself upon the Penguin Project and its scientists in Antarctica, it's not just her new surroundings that are icy. Many people find it difficult warming to the elderly Scot. All, that is, apart from one newborn bundle of fluff, who begins to open up her heart and mind. Then one day, while she's far away from home, her stories are unearthed and the reasons behind her solitary life begin to make sense.
A rollercoaster of emotions, which took me just three days to devour. A story of new beginnings, unconditional love — and a powerful reminder that nobody is ever too old to discover a new passion.
If you liked Eleanor Oliphant, you'll love this.
You can purchase Away with the Penguins from Medina Bookshop, at 50 High Street, Cowes. www.medinabookshop.com