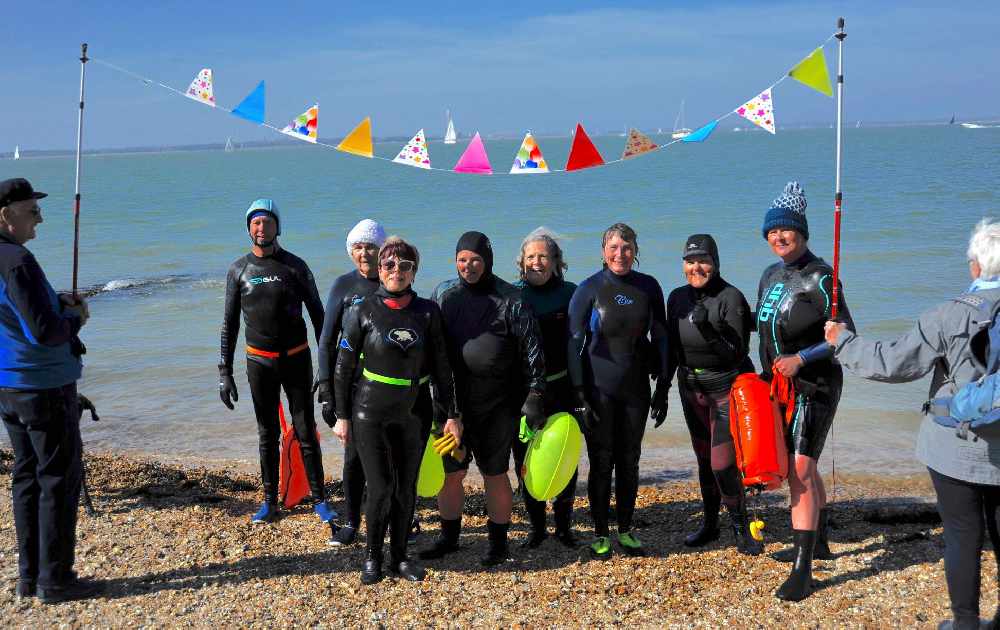 Photo credit Michael Paler
The so-called 'Shrape Swimmers' in East Cowes have finished the distance of the Isle of Wight - and raised over £1,000 for a regeneration project.
Scroll for pictures thanks to Michael Paler...
As previously reported, a group of eight casual swimmers joined forces to swim the equivalent distance around the Isle of Wight - raising money for a seafront regeneration project.
The Shrape Swimmers have been doing laps up and down the beach for months - in a bid to improve the surrounding area and "sort out" the landslip - which is the second one that has happened in six years.
They thought the challenge would go on until the summer but it is now finished.
Swimmer David Hill previously told Isle of Wight Radio:
"We need to bring our seafront home to the people of East Cowes and our Island and of course our visitors that come to us every year. At the moment it is in a very sorry state as there are railings there and of course the landscape. We want the people of East Cowes and our Island to have some pride back to where we live - of course, we love where we live and we really need people to be supportive.
"We really need the community behind us and the Island community, so far we have raised £210 which is roughly the price of two gabions - so we are two gabions up - but we would really like to raise more.
"It's funny as well - the locals that walk past us and call out "You're mad!"