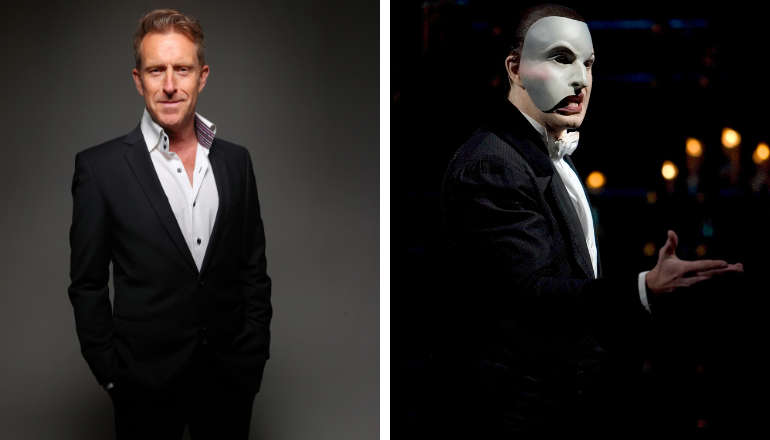 A musical theatre star based in Ryde is set to appear at the inaugural Cowes Fringe — sandwiched between performances in Shanghai and a Disney tour!
Earl Carpenter has been incredibly prolific over the past two-and-a-half decades, since breakout roles in Les Miserables and Beauty and the Beast.
He spoke to Isle of Wight Radio about his impending performance at the first ever Cowes Fringe.
Hi Earl, for people who aren't aware of your background in the arts, how would you describe your career?
I am a performer in musical theatre and have been for 30 years, I've been very lucky over those years to play some of the biggest musical theatre roles ever, including on Broadway.
I've found myself on the Island for the past 15 years, and have a production company based around musical theatre, I love it here!

What are your thoughts on the inaugural Cowes Fringe?
It's nice to see a gig like Cowes Fringe bringing something a little different to the Island.
It's reassuring that in-between all of the uncertainty there are fringe events that encompass everything to do with arts and culture.
What better place could there be for it than the Isle of Wight?

Are there any acts on the bill you're looking forward to seeing?
I really wanted to see Rob (da Bank) but unfortunately he's on right after us and I need to skedaddle to get a ferry and fly to Glasgow for a Disney arena tour!
I think what's really great to see is the variety of stuff that's on - a really good selection of things for people to go along to and support.

What are your links with Claire Sweeney?
We know of each other through the theatre and have met at some events but have never worked together.
She's a great person from the point of view of having a laugh and I think the intention for us on Sunday is to enjoy being on the Island, singing some good tunes and enjoying a giggle together.

Is theatre on the Isle of Wight in good health?
There are some great venues on the Island - Shanklin Theatre for example has got its programme really sorted.
The industry is dictated by venue more than anything.
I did look into buying Ryde Theatre with a consortium but it was in such a state of disrepair internally that we weren't able to do so — that's a terrible loss of a historical venue.
When you have something like Ryde Theatre, you'd want some way of reinventing it to be somewhere to take professional productions.

How much more challenging has it become for theatre since the pandemic shut everything down?
Our little industry has taken quite a battering through the pandemic and subsequently trying to juggle what people's priorities are with regards to the cost of theatre as well.

Earl will join the Disney 100 UK Tour straight after Cowes Fringe, before heading to Italy to join a reimagined version of The Phantom of the Opera as Monsieur Andre.