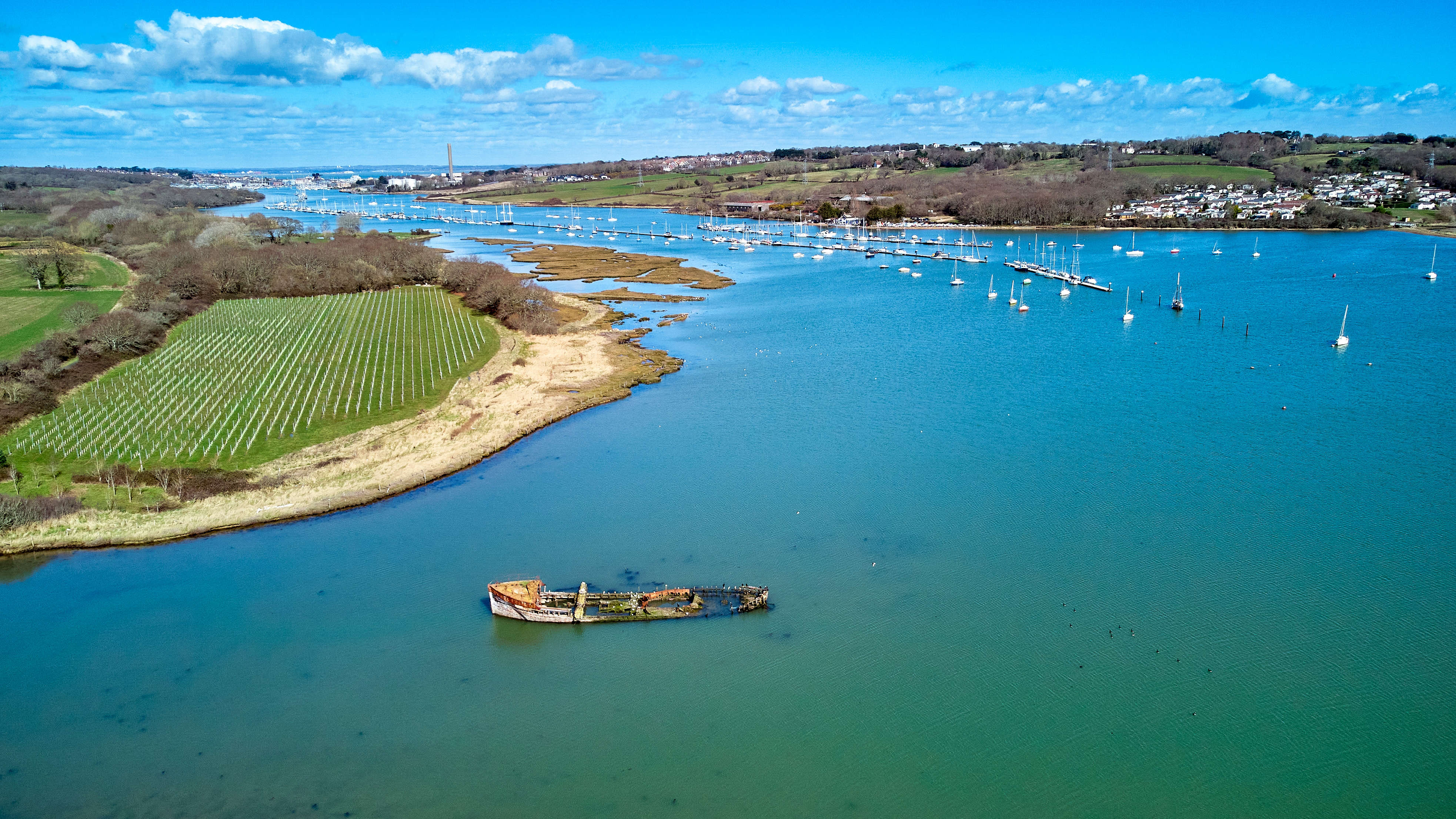 This circular walk along the River Medina can be joined at any point along the route.
We're starting at Newport Quay and heading towards East Cowes. Walk along the riverside, through Seaclose Park, which plays host to the Isle of Wight Festival each year.
Follow the cycle track, through the wooden archway. As you walk along the river, you may notice wading birds and waterfowl — including black tailed godwits, redshank, grey herons and little egret.
Continue to walk until you reach The Breeze Restaurant and Bar. Here you'll see the remains of the Ryde Queen, a paddle steamer built in 1937 which has served many uses over the years, including as a ferry, a hotel and a disco back in the 1970s-80s.
Another piece of (slightly more modern) history…the Spice Bus is also located here outside The Breeze. The tour bus used in the 1997 Spice Girls movie can now be hired for overnight stays through Airbnb.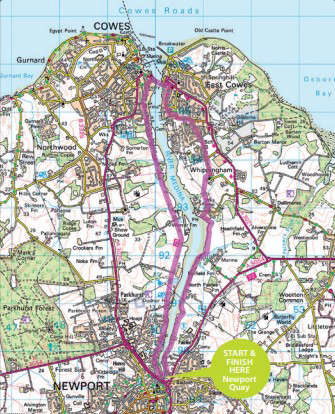 Here you'll need to cross over the water to continue along the cycle track towards The Folly Inn. You'll walk along the riverbank and cross over a little bridge until you reach The Folly. Walk a little way up Folly Lane and take a left to follow the pathway that leads round the back of St Mildred's Church.
Walk along Beatrice Avenue, all the way along until you meet Victoria Grove. Turn left and left again when you reach Clarence Road. Head down towards the water's edge, where you'll board the floating bridge to Cowes. Once you reach Cowes, turn left into Bridge Road, and left again into Pelham Road. Follow South Road round to join Arctic Road, which will lead you to the Cowes Cycle Track.
Join the cycle track and walk along the route until you reach Newport's Riverway Industrial Estate. Under this leafy walkway, you may spot the Isle of Wight's native red squirrels up in the trees.
Walk along the pathway, keeping the river on your left until you reach The Bargeman's Rest on Newport Quay, opposite where you started. The walk should take around 4-5 hours (not including any picnic/pub stops!).
Distance: 14km Walk Time: 4-5 hours