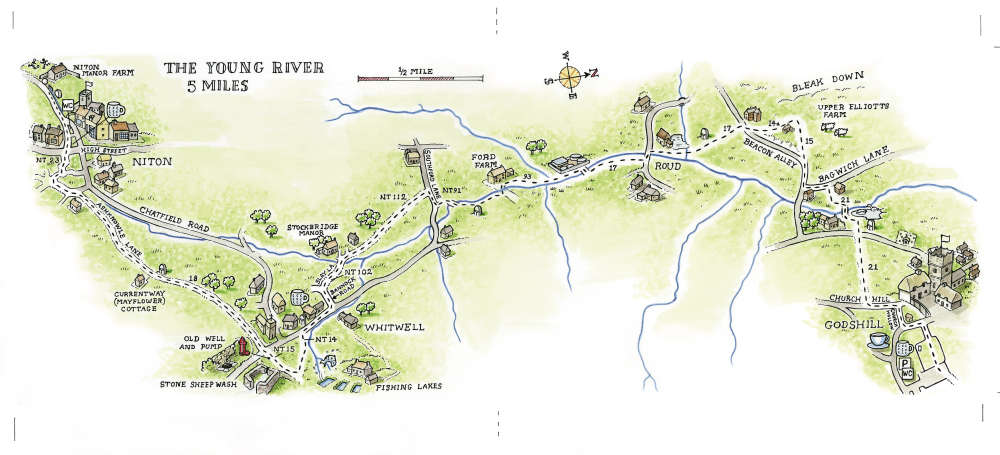 This month we're enjoying the Niton to Newchurch section of The River Yar walk, courtesy of Island Rivers.
Start on the Blackgang Road near Niton Manor Farm. Walk along the road to cross Niton High Street.
Take the path opposite and follow the trail way-markers out of the village to Allotment Road and Ashknowle Lane into Whitwell.
Cross the road and take lane opposite past an old pump. Continue past the remains of a stone sheep wash and at the exit gate from the field take the path on the left back towards the village.
At the High Street turn right and then turn left into Bannock Road. Then turn right into Slay Lane, follow the lane to Stockbridge House.
Continue along track curving right and at road turn right. Turn left off the road alongside a garden on Footpath NT91 towards Ford Farm. At the track junction, turn left across the river then immediately turn right.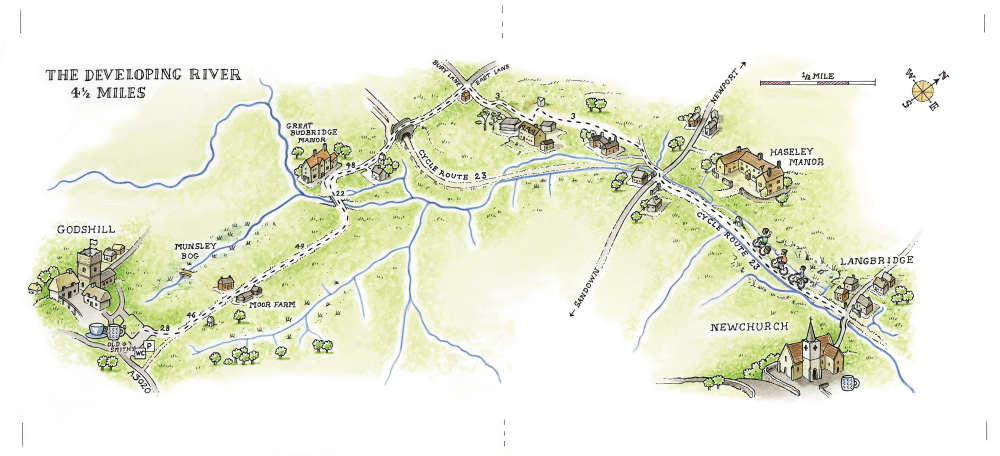 Pass a water treatment works on left, then turn right and cross bridge over the river. Follow footpath way-markers through fields to road at Roud and turn left.
Take the footpath opposite from the car park, this leads across the field and at the track, turn left. Follow this track through Moor Farm, to cross the river and past Great Budbridge Manor to the minor road.
Follow this minor road over a cycle track to a four way junction and turn right. Now follow the footpath markers to the main road with the traffic lights for the Cycleway at Horringford.
Cross the road and turn left on to the Newport to Sandown Cycle Track. You'll pass Pedallers Cafe where you could stop for refreshments.
Continue to the edge of this section at Langbridge, where you can turn right steeply uphill to the Public House at Newchurch.
Distance: 9.5 miles. Walk Time: 3-4 hours
Courtesy of