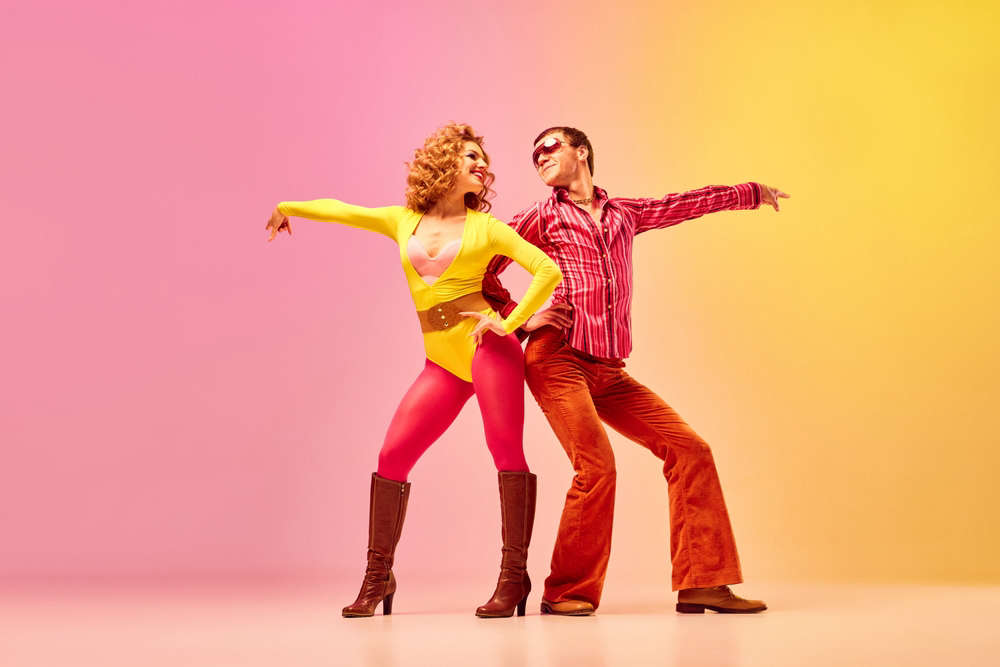 The 1970s was a decade of bold fashion experimentation, marked by a unique blend of nostalgia and innovation.
Fashion icons of this era influenced the way people dressed and continue to inspire styles today. In this article, we'll highlight five of the biggest fashion icons of the 1970s who left their mark on the world of fashion...
1. Bianca Jagger:
Bianca Jagger, a Nicaraguan socialite and activist, was the embodiment of glamorous sophistication in the 1970s. Her signature style included sleek, tailored suits, plunging necklines, and extravagant hats. Bianca's wedding attire when she married Mick Jagger in 1971, featuring a white YSL tuxedo jacket, remains an iconic symbol of bridal fashion rebellion. Her fearless approach to fashion continues to inspire modern power dressing.
2. David Bowie:
David Bowie, the legendary musician and style chameleon, redefined gender norms and fashion throughout the 1970s. Ziggy Stardust, one of Bowie's alter egos, brought flamboyant glam rock fashion to the forefront. With glittering bodysuits, platform boots, bold makeup, and androgynous appeal, Bowie's style pushed boundaries and encouraged self-expression in the realm of fashion and identity.
3. Farrah Fawcett:
Farrah Fawcett, known for her role in "Charlie's Angels," became a 1970s fashion sensation. Her sun-kissed California girl look, featuring feathered hair, high-waisted flared jeans, and figure-hugging tops, set a trend that swept the nation. The iconic poster of Fawcett in a red one-piece swimsuit remains one of the best-selling posters of all time, solidifying her status as a fashion icon of the decade.
4. John Travolta:
John Travolta danced his way into the hearts of millions in the 1970s with his roles in "Saturday Night Fever" and "Grease." His portrayal of Tony Manero in "Saturday Night Fever" made the white suit and platform shoes synonymous with disco culture. Travolta's effortlessly cool style and smooth dance moves made him a fashion and dance icon of the disco era.
5. Cher:
Cher, the iconic singer and actress, was a trendsetter throughout the 1970s. Her eclectic style ranged from bohemian chic to futuristic glam. She popularised bell-bottom pants, intricate headpieces, and intricate patterned ensembles. Her daring fashion choices and fearless approach to self-expression continues to inspire fashionistas and designers alike today.