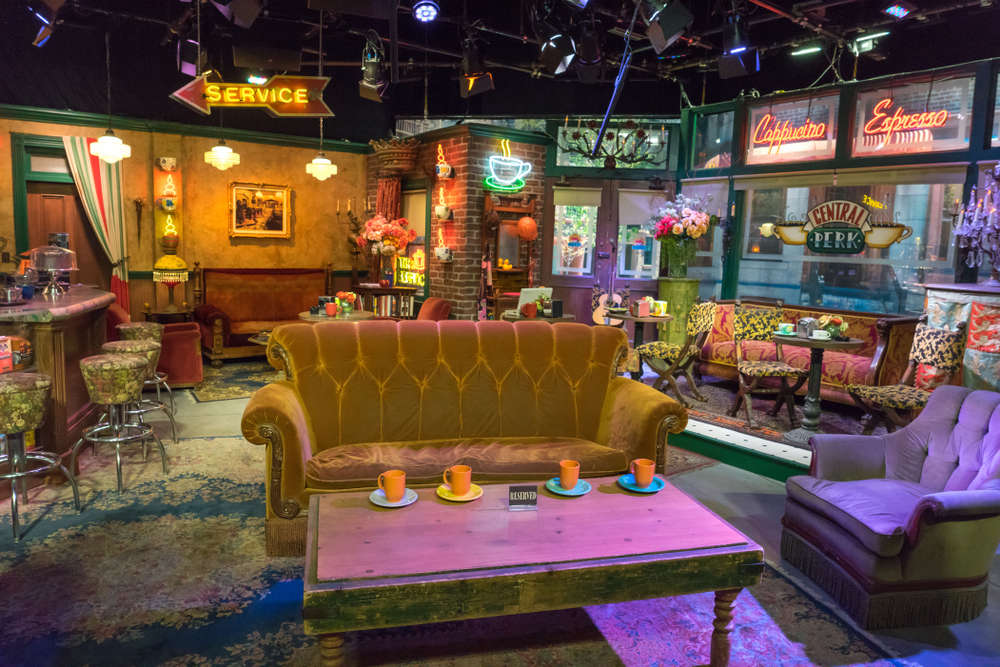 American television has produced an abundance of exceptional comedy shows that have entertained audiences for decades.
From classic sitcoms to ground-breaking satires, the genre across the pond has given us countless memorable characters, side-splitting moments, and insightful social commentary. Here's six which make a strong case for being considered the best American comedy TV shows of all time...
1. "Seinfeld" (1989-1998):
"Seinfeld" is often hailed as one of the greatest sitcoms of all time, thanks to its unique blend of observational humour, intricate storylines, and unforgettable characters. Created by Jerry Seinfeld and Larry David, the show brilliantly captured the everyday minutiae of life and became a cultural touchstone. Its impact on comedy and pop culture is still felt today, making it a strong contender for the best American comedy TV show.
2. "Friends" (1994-2004):
"Friends" is a beloved sitcom, of course, which follows the lives of a close-knit group of friends in New York City. With its endearing characters, witty writing, and relatable storylines, the show became a cultural phenomenon through the 90s and remains popular nearly two decades after its finale. "Friends" continues to resonate with audiences of all ages, earning its place among the greatest American comedy TV shows of all time.
3. "The Simpsons" (1989-present):
"The Simpsons" is an animated sitcom that has become an institution in American television. With its sharp social commentary, irreverent humour, and colourful and diverse characters satirising American society, the show has maintained its relevance and popularity for over three decades. "The Simpsons" has had a significant impact on popular culture and continues to entertain audiences with its take on American life.
4. "The Office" (2005-2013):
"The Office" is a mockumentary-style sitcom that depicts the daily lives of office employees through hilarious and awkward situations. Adapted from the original British series, the American version, created by Greg Daniels, developed its own unique identity and became a critical and commercial success. With its relatable characters, clever writing, and distinctive documentary-style format, "The Office" has earned a dedicated fan base and secured its place as one of the best TV shows ever.
5. "Parks and Recreation" (2009-2015):
"Parks and Recreation" is a mockumentary sitcom which follows the lives of quirky government employees in the fictional town of Pawnee, Indiana. Also created by Greg Daniels and Michael Schur, the show is celebrated for its ensemble cast, witty humour, and heartfelt storytelling. "Parks and Recreation" struck a perfect balance between satire and warmth, and launched the careers of many well-known Hollywood stars, including Chris Pratt.
6. "How I Met Your Mother" (2005-2014):
"How I Met Your Mother" is a beloved sitcom that chronicles the life and romantic pursuits of Ted Mosby, as he regales his children with the story of how he met their mother. Created by Carter Bays and Craig Thomas, the show struck a chord with audiences through its relatable characters, clever narrative structure, and blend of humour and heartfelt moments between five special friends and their relationships. With its memorable catchphrases, recurring gags, and intricate storytelling, "How I Met Your Mother" created a devoted fan base that embraced its quirky charm and invested in the lives of Ted, Barney, Robin, Marshall, and Lily.