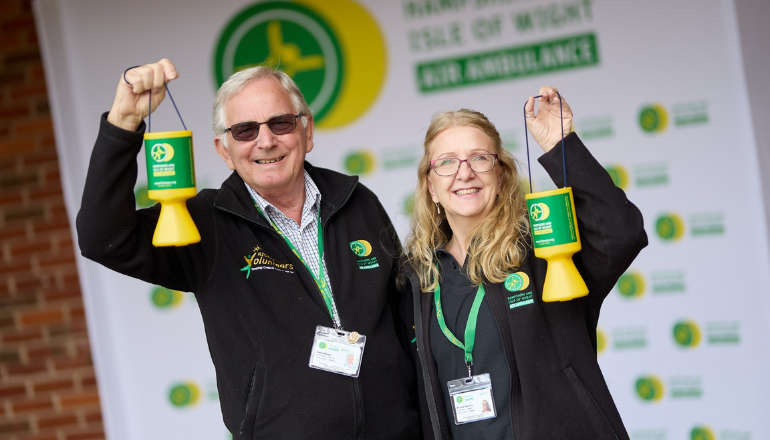 As part of the annual Volunteers' Week (1 – 7 June), Hampshire and Isle of Wight Air Ambulance is seeking new volunteers to help promote, support and represent its life-saving service in the community.   
Volunteers provide invaluable support to the charity throughout the year, fulfilling many important and rewarding roles.
From giving talks to local groups about the charity's vital work to distributing donation pots and attending a variety of fundraising events - or even bringing joy dressed as one of its mascots, there is something to suit everyone.
The charity is looking for support from people who live across Hampshire and the Isle of Wight and is keen to hear from anyone interested in volunteering, regardless of how much time they can give.
Hampshire and Isle of Wight Air Ambulance CEO, Richard Corbett, said:
"Our volunteers play a vital role in helping to keep the air ambulance flying and saving lives.
"There is no set amount of time to commit, and it is left completely up to each individual how often they choose to assist us.
"But they can be sure that their skills, talent and time will directly support each mission we attend."
Chloe New started volunteering for Hampshire and Isle of Wight Air Ambulance shortly after her dad was airlifted to hospital when he was involved in a major boat explosion in 2008.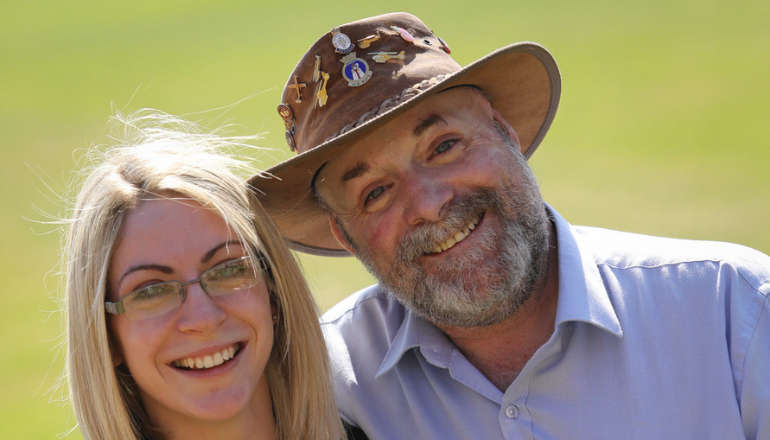 Chloe said:
"Volunteering has become a part of me and something I am so proud to do.
"Some of my best experiences have been as a volunteer and being able to choose which events I attend, what works for me, my skills and my lifestyle is what I love.
"Not only can I raise awareness and funds for a charity so close to my heart, but I get to have fun whilst doing it!"
Each volunteer is given a full induction as well as having access to the charity's training programme. Uniform is provided and all travel expenses reimbursed.
Every day, specialist doctors, paramedics and pilots from Hampshire and Isle of Wight Air Ambulance bring the hospital emergency department to the patient.
The team attend an average of five missions per day, ranging from cardiac related incidents to road traffic collisions.
Each mission costs on average £3,320, and the charity relies on the kindness and generosity from its supporters to raise vital funds.
For more information on how to get involved, contact volunteers@hiowaa.org or visit https://www.hiowaa.org/volunteer