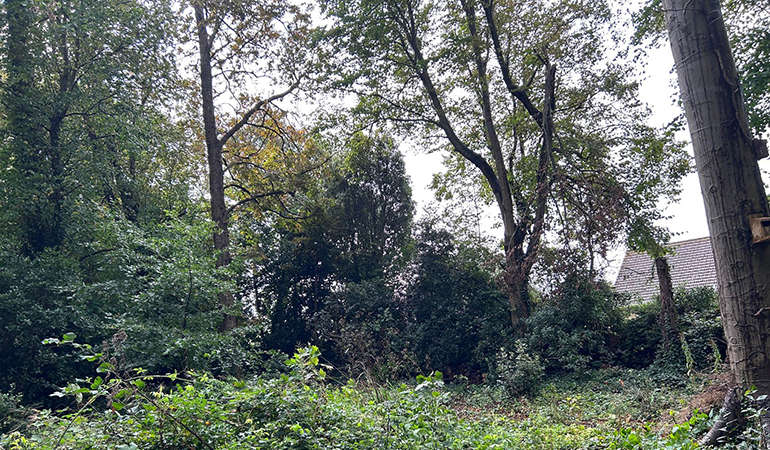 Ancient woodland near the Isle of Wight's coast has been protected from development and saved by a member of the Baden-Powell family.
The land at Love Lane, in Bembridge, has now been bought after auction, by local resident Imogen Baden-Powell, the great-niece of Robert Baden-Powell, who founded the Scouts.
In 2021, controversial plans were lodged to build two eco-holiday lodges on the site but were met with community uproar sparking more than 300 objections.
After the plans were rejected by the government's Planning Inspectorate, the land was put up for sale earlier and bought by Ms Baden-Powell to return the site to nature, saving it from being 'crushed'.
Having grown up in the jungles of Malaya swinging on vines and climbing trees, and realising children in England don't have the same opportunities to do so, she wanted to make a difference in honour of her father, who enjoyed nature as much as she did.
When Ms Baden-Powell heard the site was for sale, she thought it was her chance to do something, she said, protecting the land on the Island's coastal path and stop it from being developed.
Before it is opened to the public, a nature reserve is being created, which will be called Pop's Woods and will be a place where the community can enjoy the space.
Working with local gardener and nature warden for the site, Phil Sard, so far, trees have been planted and bug hotels, bird boxes and a hedgehog house have been installed to help wildlife thrive.
Speaking about the project, Mr Sard said they wanted to create something to stop future development and 'nature being ripped apart', making a sanctuary for people.
Mr Sard feared if they didn't take on the site, it would eventually have houses built on it at a time when he felt the Island was being overdeveloped.
He also felt if they could transform the land in Bembridge it would inspire others to do the same.
Mr Sard said:
"It is not going to be created overnight but an ongoing process.
"We wanted to create a place where people can connect, find peace and be free."