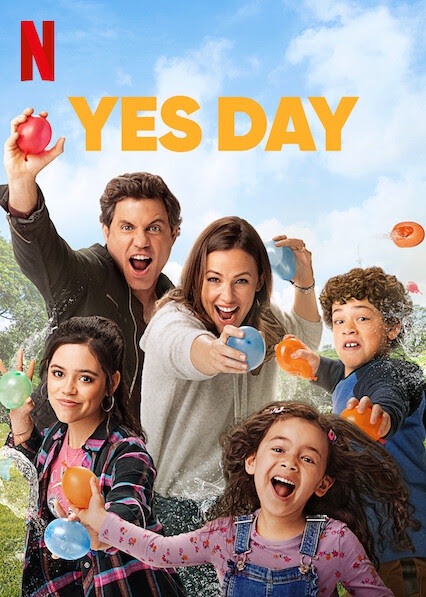 Always feeling like they have to say no to their kids and co-workers, Allison and Carlos decide to give their three kids a Yes Day — where for 24 hours the kids make the rules.
Little did they know that they'd be going on a whirlwind adventure around Los Angeles, that would bring the family closer to each other than ever before.
Starring Golden Globe Winner, Jennifer Garner ('13 Going On 30', 'Alias'), Édgar Ramirez ('The Undoing', 'The Girl On The Train') and Jenna Ortega ('You', 'Iron Man 3').

Take inspiration from Jennifer Garner ahead of the release of the new film and challenge yourself to your own 'Yes Day' — a whole day with only positive affirmations.
"Yes Day doesn't have to be something big and fancy, you focus totally on your kids and let them guide the day," she said. "For my kids when they were little it was about sticking their head out the sunroof and having waffles and ice cream for breakfast!"
"You can't do anything that would last beyond Yes Day — pierce your ears or get a dog. Parents — plan something big that your kids would love but otherwise let them lead."
Yes Day is based on the best-selling book by Amy Krouse Rosenthal and out on Netflix this Friday, 12th March.