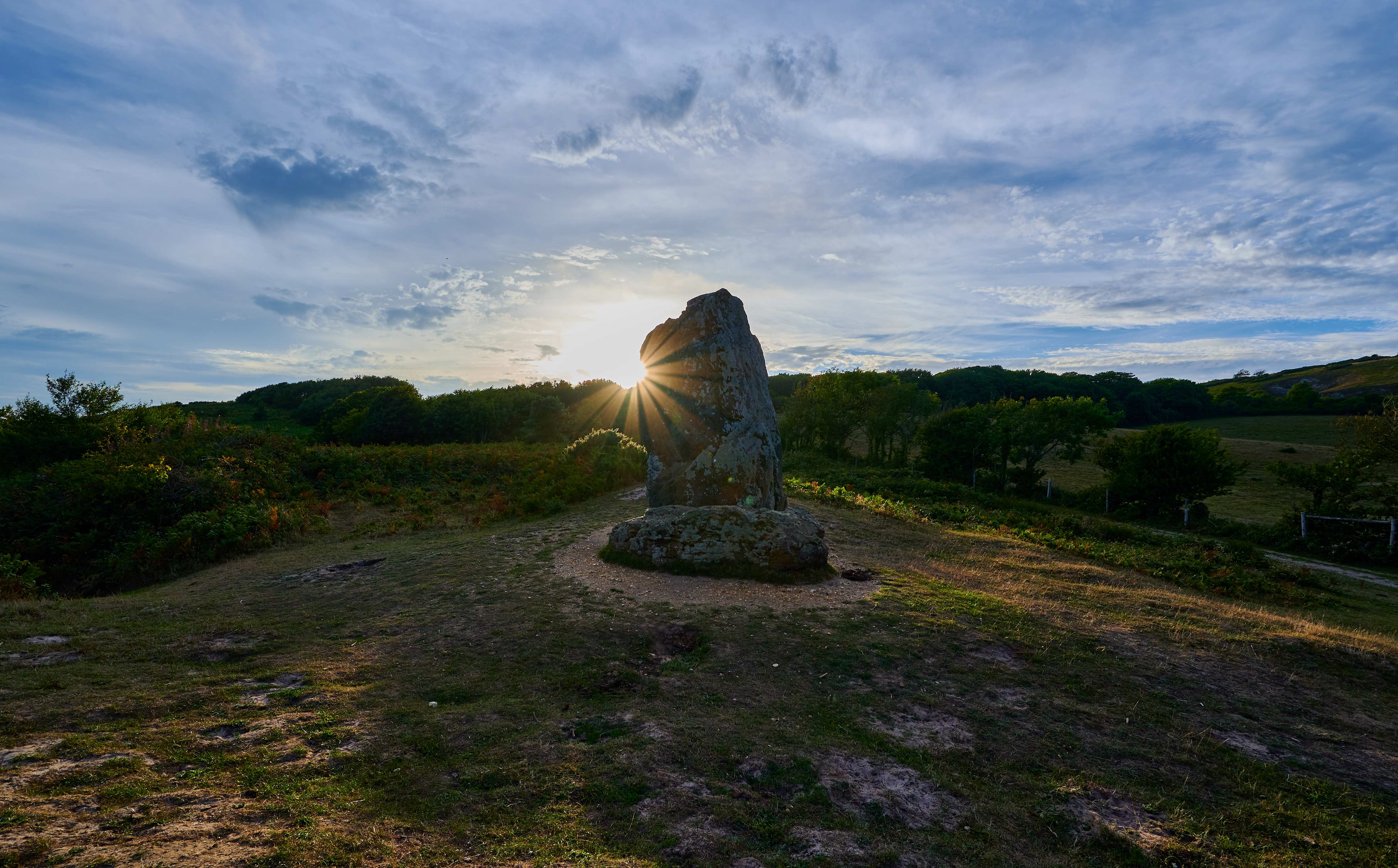 The Warrior Trail is a stunning walk bursting with history, forest strolls and sea views. Its name comes from famous war horse, Warrior, who fought in World War One alongside General Jack Seely – and incredibly, its path forms the shape of a horse head.
The trail is a celebration of Warrior, who was locally known as the horse the Germans couldn't kill, and the route on which he was regularly exercised.
The route starts at the National Trust Mottistone Manor Garden car park, turning upwards into the forest towards Mottistone Down. You'll come across popular Isle of Wight landmark, The Longstone. The Longstone is the only megalithic monument on the Isle of Wight. The 6,000 year old stone is all that remains of a Neolithic tomb.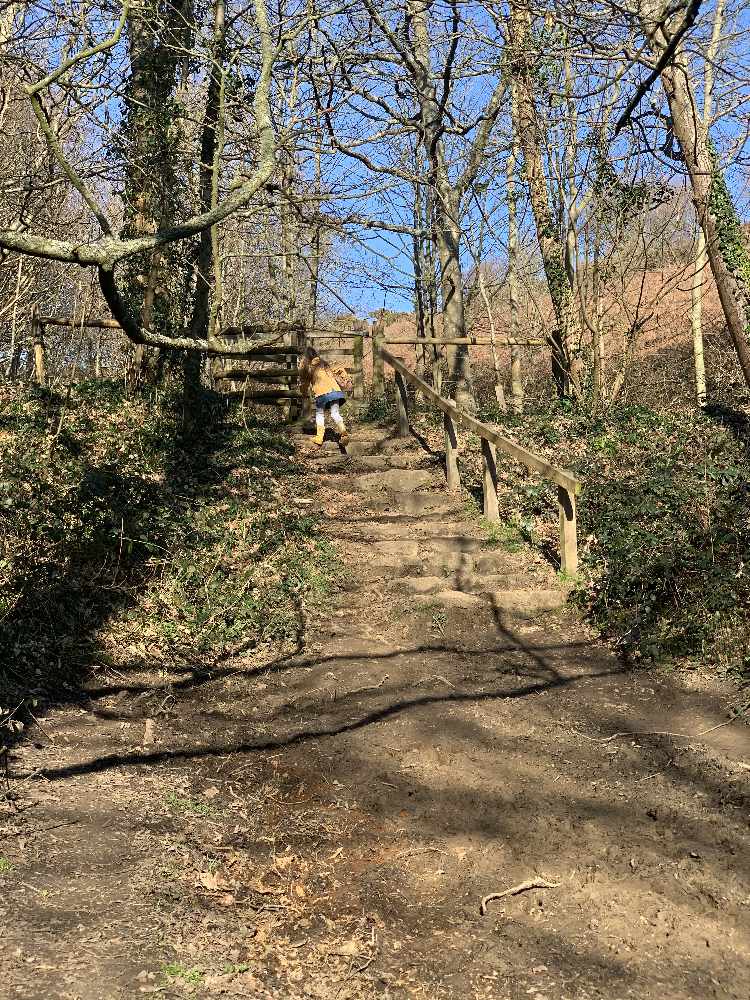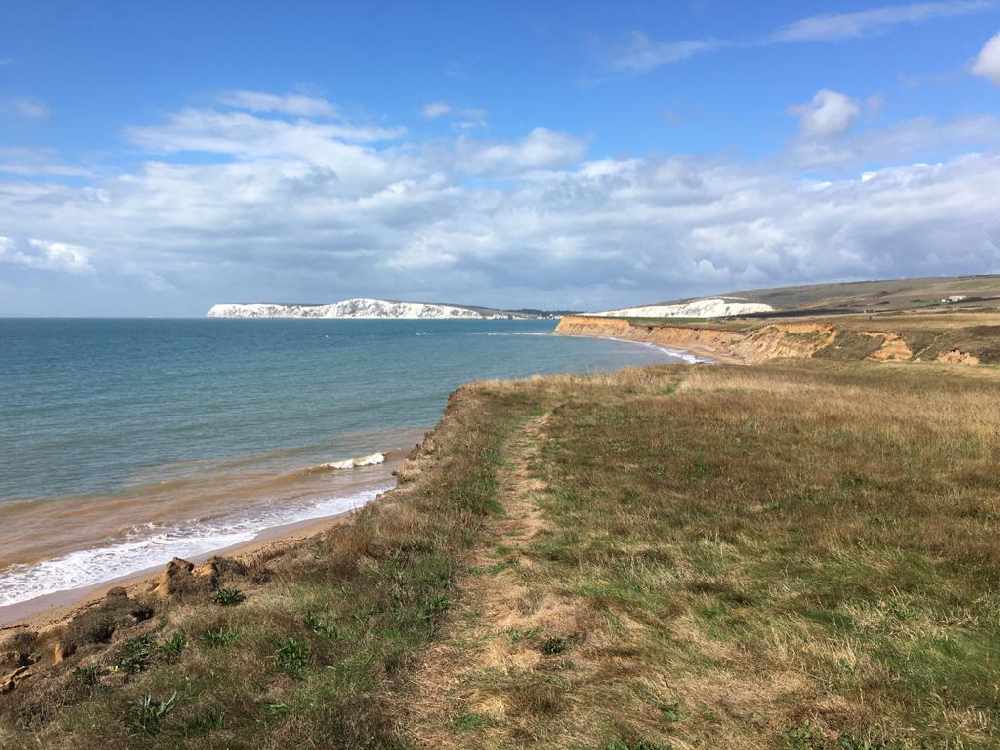 Here you might also spot the tree decorated with hanging wooden kitchen utensils. A nice little touch if you've got children walking with you. My daughter suggested these were for the animals of the forest to bake with in the middle of the night.
Continue along the trail towards Brook Hill House, along the BS39 and onwards to Brook Down.
You'll walking mostly along country roads now towards Brook Bay, where you'll stroll along the cliff edge with beautiful views towards the English Channel. Take care along these cliffs.
Turn left through a gate, and cross the cow field before joining Ridget Lane, leading to Mottistone.
You'll arrive at St Peter and St Paul's Church, where Benedict Cumberbatch was married in 2015. The church is also where General Jack Seely is said to be laid to rest. Now walk back up the road towards the car park where you started.
Distance: 6 miles
Time: Takes approximately 3 hours.