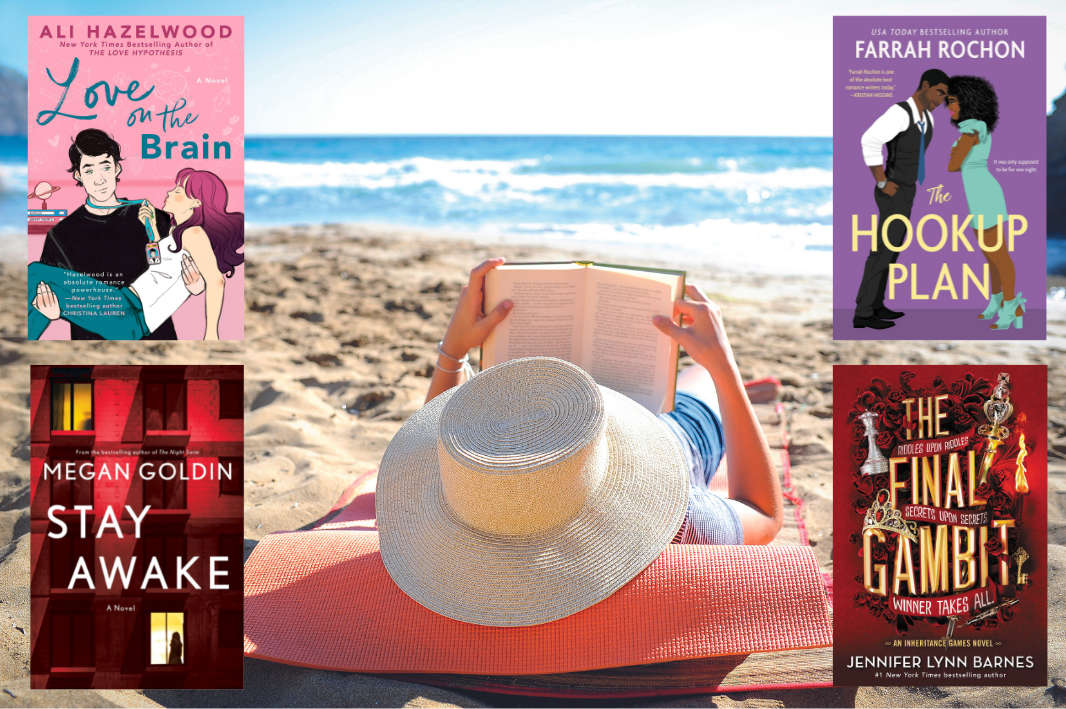 Here's our pick of fantastic fiction to ease you through the summer sun.
The Final Gambit by Jennifer Lynn Barnes (September 1st)
To inherit billions, all Avery Kylie Grambs has to do is survive a few more weeks living in Hawthorne House. The paparazzi are dogging her every step. Financial pressures are building. Danger is a fact of life. Yet as the clock ticks down to the moment when Avery will become the richest teenager on the planet, trouble arrives in the form of a visitor who needs her help.
Stay Awake by Megan Goldin (August 18th)
Liv Reese wakes up in the back of a taxi with no idea where she is or how she got there. When she's dropped off at her door, a stranger answers―a stranger who now lives in her apartment and forces her out in the cold. She reaches for her phone to call for help, only to discover it's missing, and in its place is a bloodstained knife. That's when she sees that her hands are covered in black pen, scribbled messages like graffiti on her skin: STAY AWAKE.
In the vein of SJ Watson's Before I Go to Sleep and Christopher Nolan's cult classic Memento, Megan Goldin's Stay Awake is an electrifying novel that plays with memory and murder.
Love on the Brain by Ali Hazelwood (August 23rd)
From the New York Times bestselling author of The Love Hypothesis comes a new STEMinist rom-com in which a scientist is forced to work on a project with her nemesis—with explosive results.
Sure, Levi is attractive in a tall, dark, and piercing-eyes kind of way. And sure, he caught her in his powerfully corded arms like a romance novel hero when she accidentally damseled in distress on her first day in the lab. But Levi made his feelings toward Bee very clear in grad school—archenemies work best employed in their own galaxies far, far away.
Yet Bee could swear she can see Levi softening into an ally, backing her plays, seconding her ideas… and the possibilities have all her neurons firing.
The Hookup Plan by Farrah Rochon (August 2nd)
Strong female friendships and a snappy enemies-to-lovers theme take centre stage in this highly anticipated romantic comedy from the USA Today bestselling author of The Dating Playbook.
Successful paediatric surgeon London Kelley just needs to find some balance and de-stress. According to her friends Samiah and Taylor, what London really needs is a casual hook-up. A night of fun with no strings. But no one, least of all London, expected it to go down at her high school reunion with millionaire Drew Sullivan…