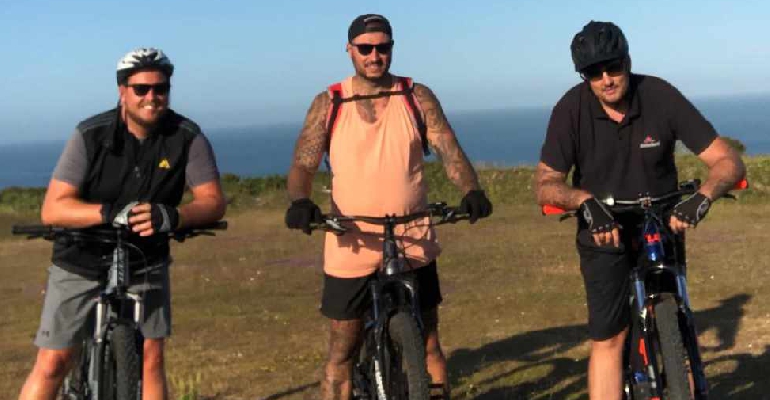 Safe to say it's been a strange few months. Locked down, unable to see friends and only able to exercise for an hour a day on your own, because of the COVID-19 pandemic.
Seems like a long time ago now, doesn't it? Coronavirus has affected people in many different ways. But one thing is for certain, it has highlighted how important our physical and mental health are.
As soon as Boris gave the go ahead to exercise with people from different households, things changed – for the better.
I have a good social group of mates, so we decided it was time to get on our bikes. And initially, it was a bit of an excuse to be able to catch up with each other while getting some exercise. And what started as a bit of a jolly has turned into one of the best things we've done for years.
So much so, I invested in a new bike, as did three of my good friends, and we've started exploring places on our beautiful Island.
Even just a casual ride between Yaverland, Sandown and Shanklin, along the front, has opened our eyes – and our lungs. It's a flat ride (unless you want to cycle up and along the cliff top) with stunning views of the sea and the Bay. For anyone thinking of getting out on the bike – do it. And with the Government £50 voucher scheme, you can get the bike out of the shed and get it road worthy for a fraction of the cost.