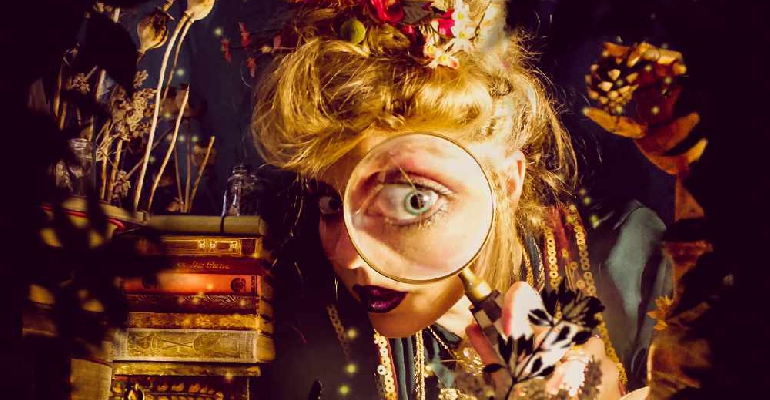 Families on the Isle of Wight are invited to come and watch world-renowned theatre makers conjure up some magic this Christmas at the National Trust's Mottistone Manor.
Tickets are on sale already for the 'Forest Fables at Mottistone Manor'. It will include stories about tree roots, majestic forests, landscapes and the creatures who serve them are designed to inspire each child to be a custodian of the land.
You'll come across captivating, clever and curious creatures ready to impart their tales in this promenade piece of theatre, which will take you on a journey through the manor.
The magical journey is designed for bubbled families and in line with the latest coronavirus restrictions. A socially distanced performer or volunteer will accompany one bubble per performance, following a clear, one-way system through the house.
All audience members over the age of 11 will be required to wear a mask unless they are unable to do so for medical reasons and there will also be temperature checks on arrival.
Mike Greenslade General Manager of the National Trust for the Isle of Wight said:
"I am delighted that we are able to welcome this internationally-acclaimed group of artists into the magical space that is Mottistone Manor. The show is shaping up to be a wonderful experience, and it is with great enthusiasm that we look forward to hosting an amazing performance in this very special place. A treat for everyone in difficult times."
Islander and Producer Clemmie Seely told Isle of Wight Radio:
"We are creating a wonderful, mystical, immersive show that is bringing together the beauty and the landscape of the Isle of Wight and bringing together these folklores and stories to build a beautiful narrative that we are crafting at the moment. We are aiming the show at primary school children but we want it to be something everyone can enjoy...
"I have been able to pull together an incredible team that is internationally acclaimed, world-renowned, Emmy nominated and that wouldn't have been able to happen if it wasn't for this time - all the theatres are shut - so people are available.
"We are following all the Government regulations and we are trying to make sure they don't become restrictive as creators so instead of making them into negatives we are turning them into positives."
In a bid to involve the Isle of Wight community in the show, Clemmie has created fairy houses which are located across the Island. They want Islanders to go out and find them this half term.
The first clue to start looking for the doors will be unveiled tomorrow (Monday) in the form of a poem which will be revealed on Instagram. All you need to do is follow @NTisleofwight
Previous image
Next image
Find out more about the fairy doors here.
The show takes place from December 4-24 and tickets are available here.
If you need to contact the box office call 01983741302 or email hello@forestfables.co.uk.