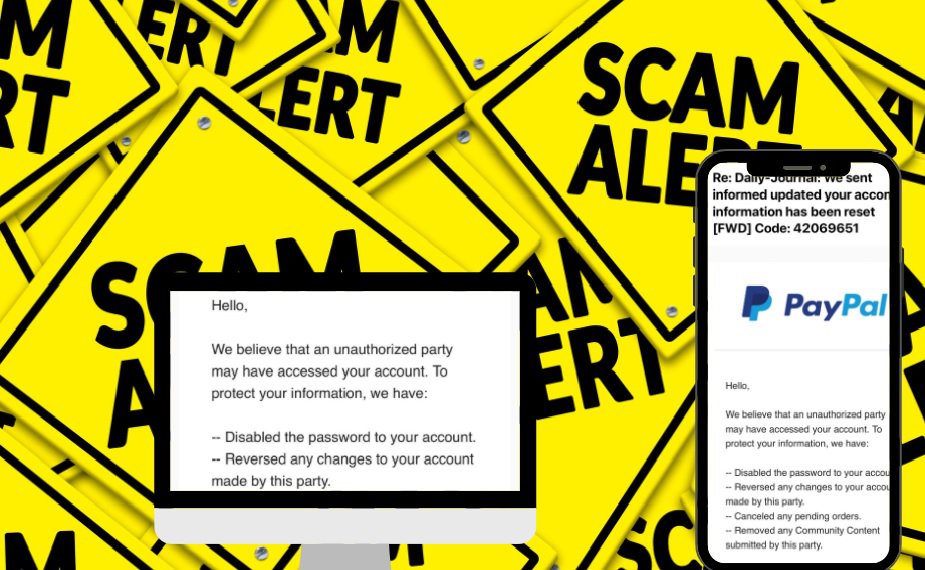 Scams
Only 5% of scams get reported and the average age of those who fall victim to them is 75, according to figures from the National Scams Team.
This is why Islanders are being encouraged to report them and also talk openly about any experiences they may have endured.
Trading Standards says Islanders admit to feeling "violated, foolish, embarrassed or ashamed" after falling victim to one.
The elderly population on the Isle of Wight who have been targetted are also said to fear for their independence and that their families may think they can't be trusted.
But 3.2 million people or one in every 15 of us fall victim to scams every year, which is why we must not feel ashamed to report them.
Scams that have been circulating on the Island include:
Fake emails from Royal Mail saying your parcel hasn't been delivered
Fake phone calls from 'sky technical' asking for personal details
Fake texts from Apple
Fake emails claiming you have been approved for grants and benefits
Clones of personal Facebook accounts which ask you to donate money
Sally Ash, Fair Trading Officer at the Isle of Wight Council, told Isle of Wight Radio:
"All of these messages are all designed to fish for information, gain your bank details. Email and texts will ask you to click on links and phone calls will put you under pressure to respond and to act. In every situation the main important thing is to stop and think - don't believe everyone on the end of the phone is a genuine caller.
"We have to look after ourselves, these scams will keep coming so it is really important we keep ourselves safe - if you don't recognise the number that is calling - don't answer it and if that's important they will leave a message."
Some ways you can protect yourself from scams include:
Call blocking via your mobile network
Ensure you are using safe and secure websites
Always check the sender of any suspicious-looking emails
Never click on the links in a text or email if you are unsure
Never give out your personal information
Never give out your bank information
If you want to report a scam or you have been a victim, you can call Trading Standards on 01983 823371 for support and advice.
Or email trading.standards@iow.gov.uk