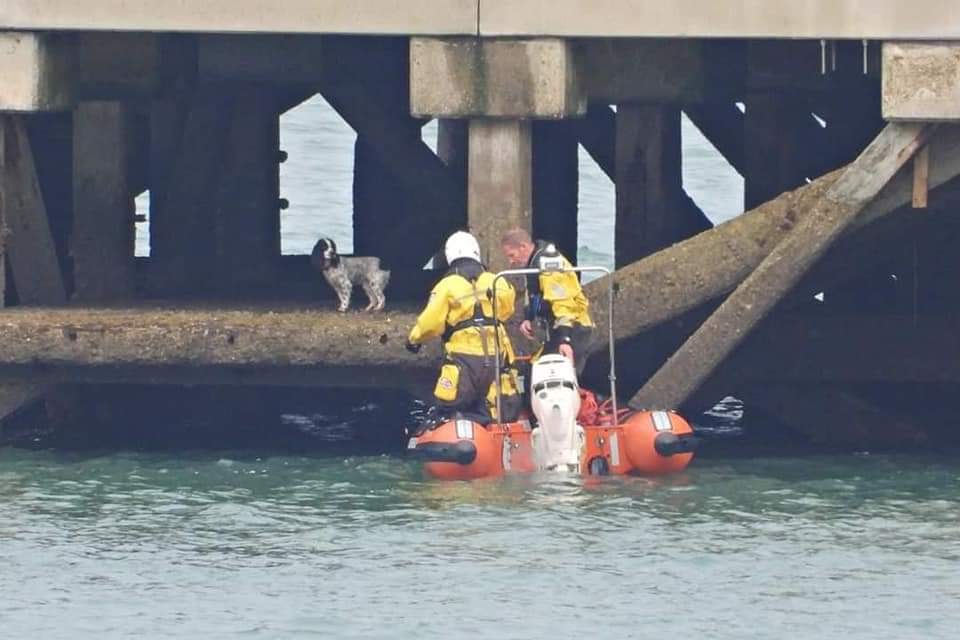 Volunteer crew members from Ryde Rescue have responded to reports of a dog trapped under a pier this afternoon (Sunday).
The shout originated from a call to the station made by a concerned bystander who spotted the black and white spaniel perched precariously on a supporting ledge under Ryde Pier.
The team quickly launched their lifeboat and retrieved the stranded dog.
Earlier today, a post had been made on Facebook about a dog who had disappeared from Appley Beach, and the dog has since been reunited with its owner after the team made contact with them.