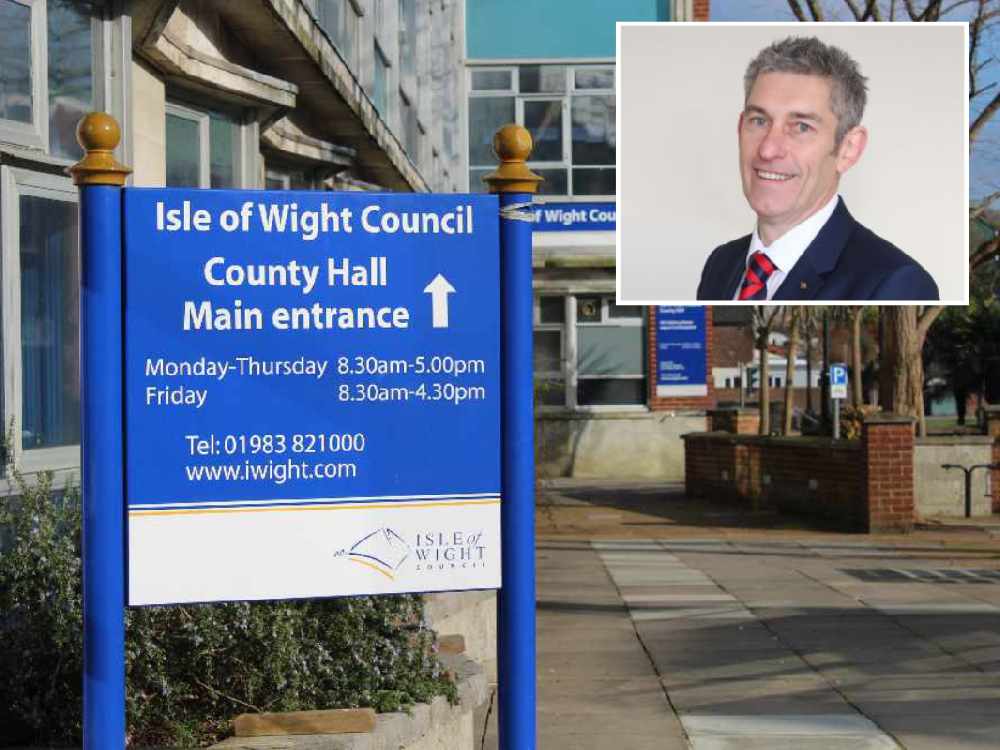 The Isle of Wight Council's top earning officers have been revealed.
And data shows four out of six of the officers listed have a yearly salary of more than £100,000.
The Tax Payers' Alliance has published its annual Town Hall Rich List.
In 2019-20, Isle of Wight Council chief executive John Metcalfe earned £132,358.
Taking into account his annual pension contribution of £31,104, plus £250 classed as 'other', he claimed £163,712.
Including a salary of £119,215 and a pension of £28,015, Carol Tozer, the council's director of adult social services, earned a total of £147,230.
With a salary of £108,931, Director of regeneration, Chris Ashman, earned a total £134,530, plus a pension of £25,599.
Director of corporate services, Claire Shand, was paid £99,374 and claimed an unspecified 'other' of £6,303. Her annual pension totalled £23,353, equalling a total of £129,030.
The council's fifth highest earner was director of neighbourhoods, Colin Rowland, who claimed £102,498. Adding a pension of £24,087, his income totalled £126,585.
Wendy Perera, who is the assistant chief executive and chief strategy officer, earned a total of £120,477 - when taking into account her salary of £97,552, plus a pension of £22,925.
John O'Connell, chief executive of the Tax Payers' Alliance, said:
"Taxpayers facing huge and hated council tax rises want to know they are getting value for money from their local authority leadership.
"At the onset of the coronavirus crisis, thousands of town hall officials were taking home huge sums. While councils were plunged into tackling the pandemic, many staff will have more than earned their keep, but households have nevertheless struggled with enormous and unpopular council tax rises.
"These figures shine a light on the town hall bosses who've got it right, and will enable residents to hold those who aren't delivering value for money to account."
All six of the Isle of Wight Council officers listed received more than £100,000 in total remuneration.
Across the UK, the average number of employees who received that figure - or over - is seven.
An Isle of Wight Council spokesperson said:
"As we are in the pre-election period it would not be appropriate for the council to provide a general comment on this issue."