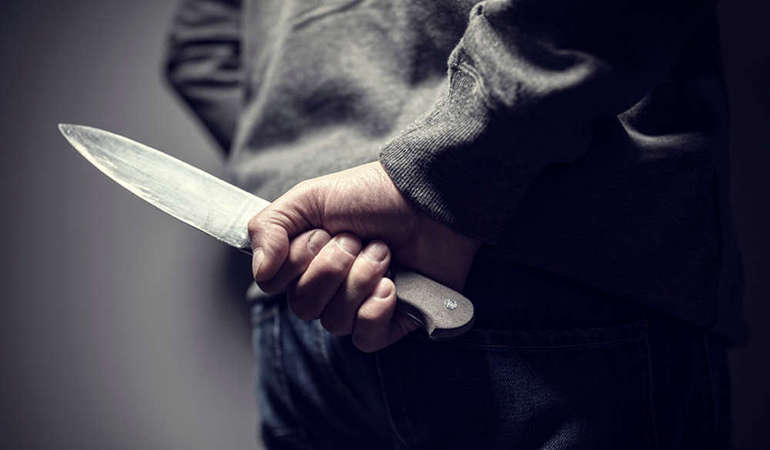 Young people on the Isle of Wight are being asked to take part in a 'crucial' survey exploring the perceptions of knife crime.
The Office of the Police and Crime Commissioner's Violence Reduction Unit (VRU) is supporting the University of Portsmouth with a new study that investigates what we think about knife crime and its impact on our feelings of safety.
The insight will be used to gain further understanding on how to help people and communities devastated by knife crime, and offer a fresh approach to tackling serious violence and its root causes.
PCC Donna Jones said:
"A zero tolerance approach on knife crime is one of the priorities in my Police and Crime Plan because we must do all we can to stop this disease that's taking hold within communities up and down the country.
"This survey is for everyone but in particular young people need to have their voices heard, and that's why I want to hear from those aged between 12 and 25 years old so you can have your say on knife crime, and this informed research will then enable us to move forward together to crack down on this devastating epidemic.
"There are already many activities and interventions that are carried out across Hampshire and the Isle of Wight to raise awareness and combat knife crime, and just this month a pioneering drama scheme exploring the risks and impact to children in schools for the next two years began.
"But there is so much more intervention to be explored, so many more ideas that can be investigated, and that's why this survey is a vital part of the puzzle that will unlock a fresh and informed approach to knife crime so I would urge you all to get involved and have your say."
Respondents to the survey, which is anonymous, are asked a range of questions including whether they think knife crime is being tackled where they live, who they believe is responsible for fighting knife crime, what they think are the reasons behind someone committing violence in their community, and where they think violent offences are more likely to take place.
The VRU champions a public health approach and brings together local partners in policing, education, health and local government under the umbrella of the Violence Reduction Partnership to identify and tackle violent crime in our communities, address its underlying causes, and steer vulnerable children and adults away from a life of crime and violence.

PCC Donna Jones added:
"Serious violence is a complex issue, and the opportunity to hear from as many people as possible through the knife crime survey will provide valuable insight and help everyone understand more on how communities impacted by knife crime can be informed and helped so we can all feel safer and be safer."
The knife crime survey can be accessed at Young People's Experiences of Knife Crime (alchemer.eu).
There is also information within the survey on support services available for any respondent affected by knife crime.