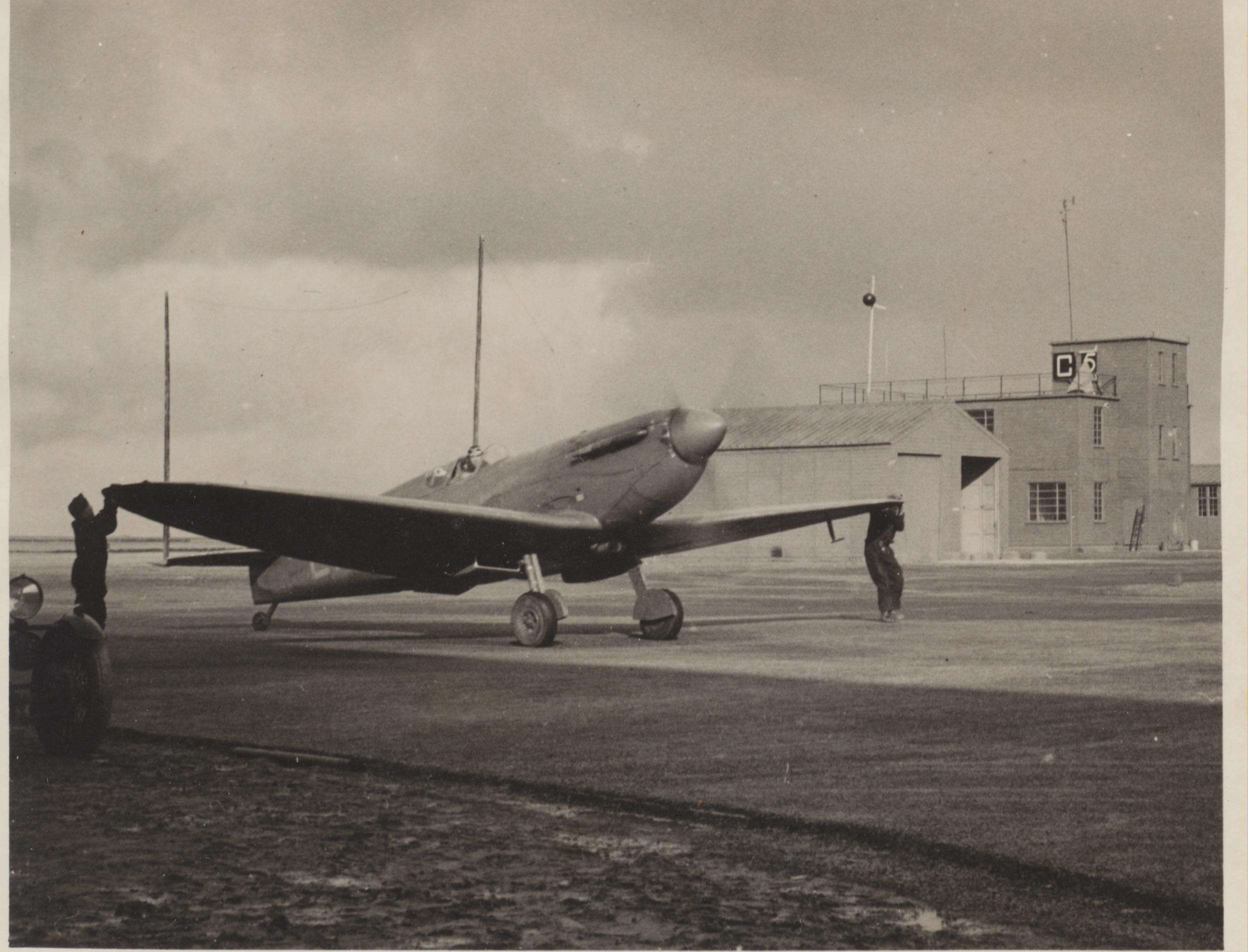 Spitfire AA810 taxies at RAF Wick on January 29, 1942
An historic Spitfire PR.IV aircraft that was shot down during WWII is set to return to flight — thanks to support from GKN Aerospace.
More than 80 years ago, GKN Aerospace supplied fuselage frames and system components for Spitfire AA810 from its facility in East Cowes, under the name J Samuel White (which was acquired by GKN Aerospace).
Once restored to flight in 2024, the aircraft will be used by the Sandy Gunn Aerospace Careers Programme to promote engineering careers and inspire future generations into the aerospace industry.
GKN has been a UK industrial champion for more than 260 years and during the 1930s and 1940s, 1,000 Spitfires rolled off its Hadley Castle production line, near Telford. It also made Spitfire components at its East Cowes facility, just seven miles from Sandown Airport, where Spitfire AA810 is being restored today.
GKN Aerospace's £500,000 donation will support the restoration of its fuselage structure, as well as the wing spars, leading edges and the wing ribs. GKN Aerospace apprentices in Bristol and here on the Isle of Wight will also be directly involved in the project, working on the machined components of the storied aircraft.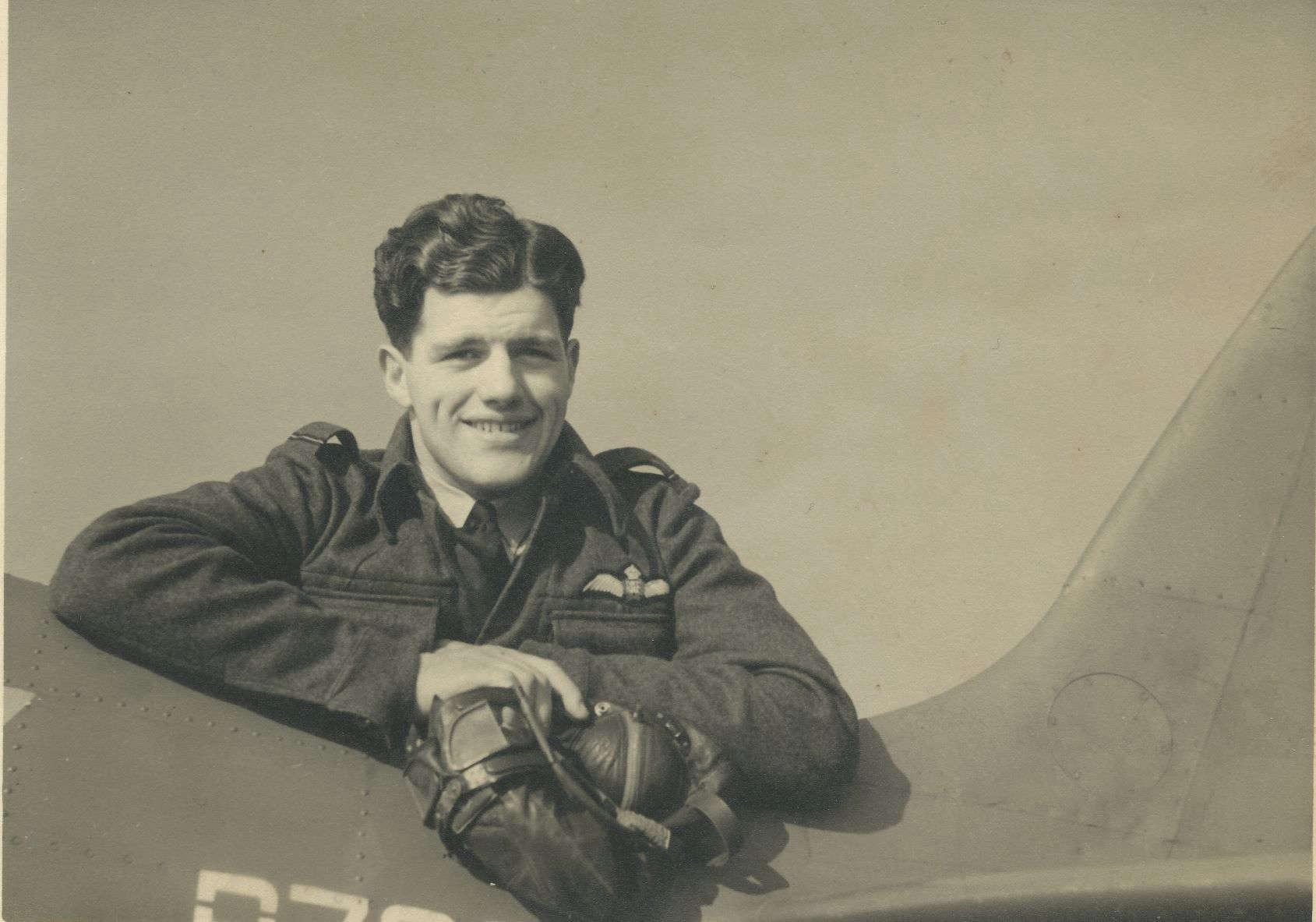 Alistair 'Sandy' Gunn leaning on the tail of Spitfire R7056 in November 1941 (Gunn Family)
Spitfire AA810 Restoration Ltd was launched in 2018 with the aim of returning Alastair 'Sandy' Gunn's historic aircraft to flight. The associated charitable education arm – the Sandy Gunn Aerospace Careers Programme - was launched a year later in 2019, just before the Covid-19 pandemic hit.
This year, the education programme will reach out to almost 100 schools around the UK via a series of roadshows and presentations.
John Pritchard, President Civil Airframe GKN Aerospace, said:
"GKN Aerospace's history is entwined with this remarkable story, having originally made components for this aircraft more than 80 years ago. We are extremely proud of our heritage and the pioneering spirit of our industry, and Spitfire AA810 captures that perfectly.
"What excites me most, however, is what it can do for the future. With our own apprentices working on this aircraft, and through the charity's outreach to schools, we can inspire the next generation of aerospace engineers. By doing so, this restoration project can help us shape the future of flight."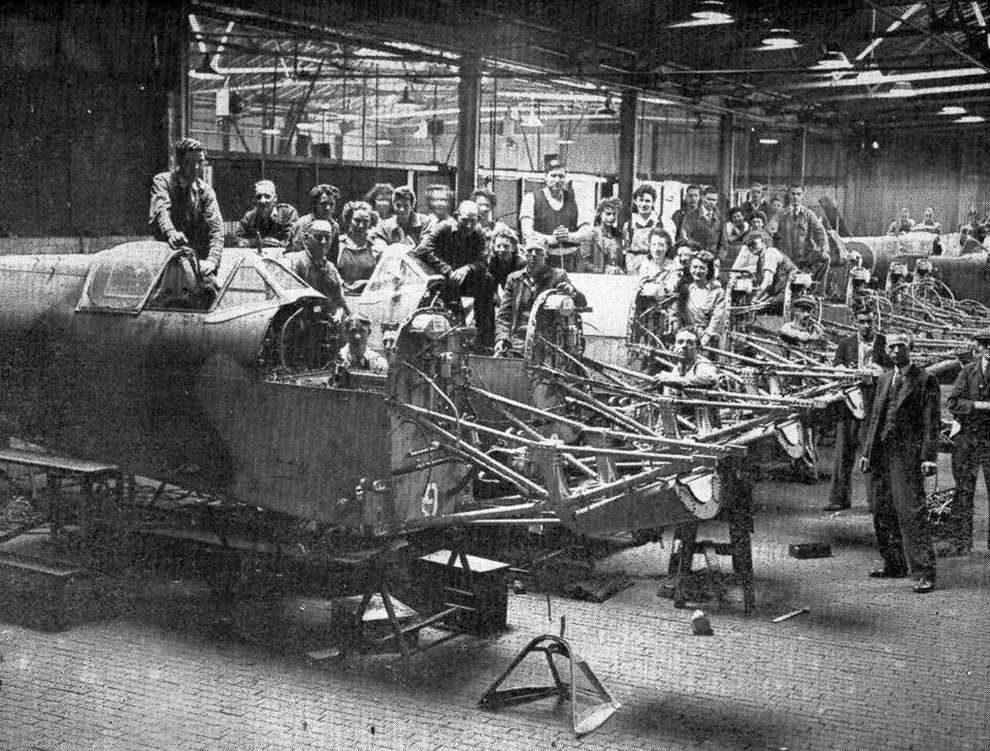 Workers at Hadley Castle pose with the last Spitfires to be produced on the site in June 1945
Tony Hoskins and Dr Michael Smith, co-directors of Spitfire Restoration Ltd and co-trustees of the Sandy Gunn Aerospace Careers Programme Charity, said:
"Given their shared history, GKN Aerospace is the ideal partner in this iconic project and educational programme which, together, revives the past and inspires the future. We are delighted to welcome them to this exciting collaboration that we firmly believe will be extremely beneficial all round – from the young people concerned, to the UK aerospace industry, economy and wider society."
Spitfire AA810 is known as Sandy's Spitfire, after its last pilot and engineer Alastair Sandy Gunn, who died in 1944. The charity operates in his name offering free engineering careers advice to school pupils all over the United Kingdom. Sandy's Spitfire is unique given its history and its role as a super long-range photographic aircraft during WWII. It also has the highest operational hours of any surviving Mk1 Spitfire and is the earliest surviving unarmed military reconnaissance aircraft in existence.
Once completed the aircraft will make a return flight to Norway, and will attend air shows in Wanaka, New Zealand, and Oshkosh, in the USA. The aircraft is expected to be based with the Shuttleworth Collection at Old Warden airfield, near Bedford, where it will be available to the public.