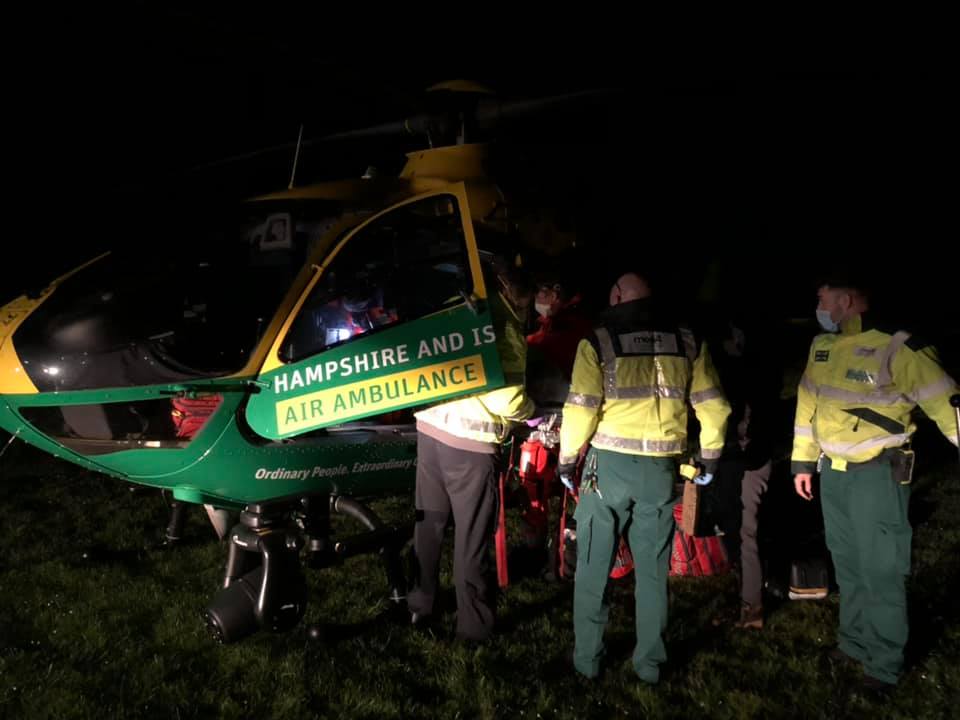 A Freshwater woman - airlifted to hospital after suffering a heart attack - has thanked emergency teams for helping to save her life.
Firefighters were called to Freshwater on Saturday evening (3), alongside the Isle of Wight Ambulance Service and the Hampshire and Isle of Wight Air Ambulance (HIOWAA).
Having suffered with chest pains and breathing problems, a 74-year-old, named Mrs T for anonymity, was airlifted to Southampton General Hospital.
According to Friends of Freshwater Fire Station, she had had a heart attack and required "life-saving" surgery.
It proved successful and, fast forward four days, Mrs T is now back home with her family on the Island.
Posting on Facebook, Friends of Freshwater said she had passed on her heartfelt thanks to the emergency services:
"Mrs T and her family wanted to pass on their sincere thanks to the Fire Service, Ambulance Service, Air Ambulance and all of the medical staff at Southampton General that helped to save her life that night. Mrs T and her family have also made a generous donation to the Fire Station charity fund and to the Hampshire and Isle of Wight Air Ambulance for which we are very grateful.
"It's success stories like this that make the work we do in the emergency services so very fulfilling and we wish Mrs T and her family all the very best as they continue to work through the recovery process together."