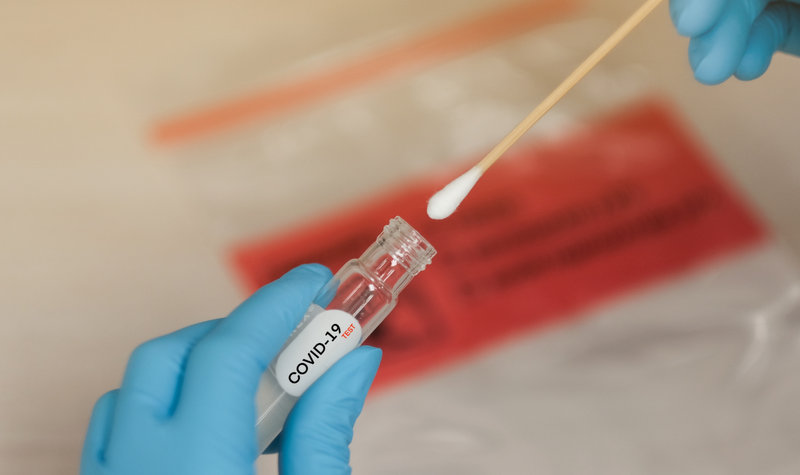 Covid-19 admissions to the Isle of Wight's hospital are increasing — but none are the new variant which has hit the headlines.
It comes after a warning from senior health officials the Island could see a greater level of Covid-19 cases this winter than last year.
When patients arrive at St Mary's Hospital, in Newport, they are tested for Covid-19 and so far, in the last three months, the Isle of Wight NHS Trust has seen an increase in patients presenting with Covid-19 each month.
Speaking at a meeting of the IOW NHS Trust Board last week, medical director Steve Parker, said he did wonder whether the coughs and sneezes around at the moment were unidentified Covid cases.
He said as a country we were now living with the viral infection, where testing, reporting and isolation have been reduced.
Dr Parker said in June, there were nine Covid-19 admissions to St Mary's, followed by 16 in July and 33 in August, a trend which mirrored the national picture.
Of the Covid-19 infections at the hospital, until the end of August, Dr Parker said there were a range of variants but none were the new gene, which health bodies have said is the most concerning one since Omicron was first detected at the end of 2021.
The NHS has rolled forward its winter booster Covid vaccination programme to protect the most vulnerable from illness and reduce the potential impact it may have on the health service.
St Mary's vaccination clinic opened earlier this week.
To book your Covid vaccine, you can do so via the NHS website here — www.nhs.uk/nhs-services/covid-19-services/covid-19-vaccination —services/book-covid-19-vaccination/ – by the NHS App or by phoning the Covid number 119.