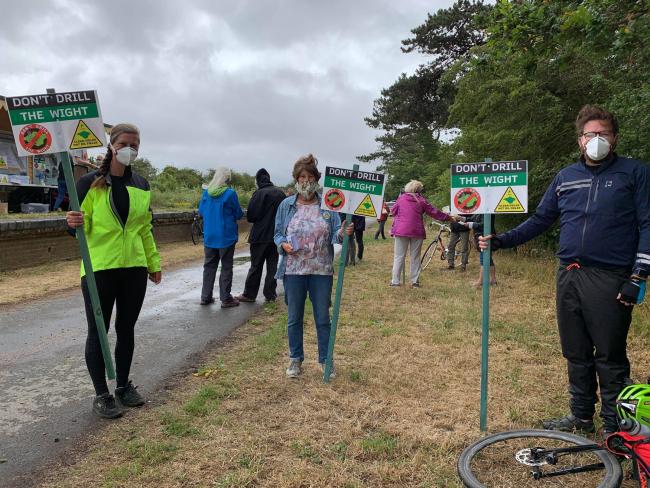 Don't Drill The Wight. Photo from Louise Hill LDR.
Controversial oil and gas drilling plans in Arreton have taken another turn, after the company behind the proposals applied for an Environmental Permit.
UK Oil and Gas (UKOG) wants to drill exploratory boreholes at a site near New Barn Business Park, to see whether the future production of oil is possible.
Campaign group Don't Drill The Wight has previously condemned the plans, saying it's "the wrong scheme, in the wrong place, at the wrong time".
A consultation relaunched earlier this year, and final plans were submitted for the building, operation and decommissioning of a well site.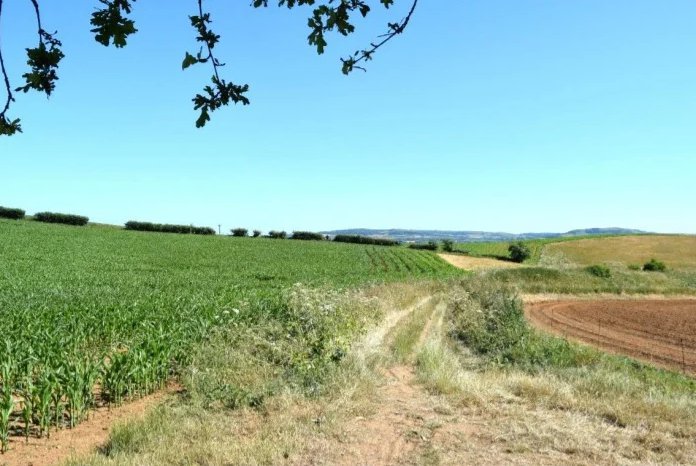 The proposed site.
Now, as UKOG applies for an Environmental Permit, the Environment Agency has launched a new consultation for residents to have their say.
If granted, the permit would allow UKOG to operate at the proposed site for three years.
As well as the two exploratory boreholes, the works would also involve the installation of plant and equipment, well drilling using a drilling rig and well testing.
The Environment Agency says natural gas produced during the well testing would be incinerated in a temporary on-site flare.
It says oil, water and surface water produced would be collected and removed from site for further use, treatment or disposal.
An Environmental Permit sets out stringent conditions that all oil and gas sites must adhere to.
The Environment Agency says it will not issue an Environmental Permit for a site if it is considered that activities taking place will cause significant environmental pollution or harm to human health.
A month-long consultation on whether the permit should be approved ends on July 9.
You can comment here.