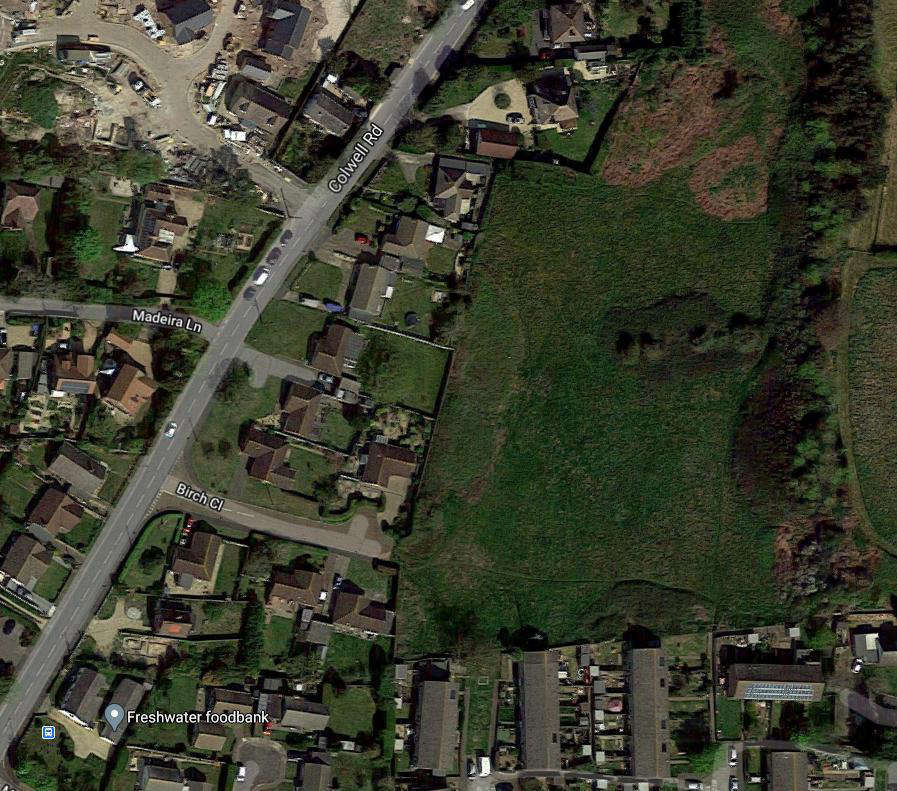 The approval of a controversial housing development in Freshwater has been branded a 'blow to the Island'.
Last week, the Isle of Wight Council's planning committee struggled to find a sustainable reason to refuse the 44-unit development at Birch Close, in Colwell, which would hold up against a challenge to the Planning Inspectorate.
Ultimately the application was approved, seven votes to five, with 14 of the units marked for affordable, social rent.
However, during the meeting passionate objectors pleaded with the committee to turn down the application, citing a number of reasons why the development would be bad for the area.
One objector, Huw Jenkins, said the scheme would be a crime against the environment as the sewer system was already 'frequently overwhelmed' with nearly 50 overflows released into Totland and Colwell Bay since January.
Since the permission was approved, the committee has faced criticism for its decision, including from campaign group Sustainable Freshwater, which expressed extreme disappointment at the 'lack of foresight' in the council's decision.
The Island's MP Bob Seely also said the outcome was disappointing and frustrating.
He said:
"It is a blow to all the residents who opposed the development and a blow to all the Island as another of our green fields is lost."
Mr Seely said the Isle of Wight Council's new Island Planning Strategy could not come forward quickly enough, as it sets out new policies for approval of developments and calls for a smaller housing delivery target.
He said the Island needed a plan that delivered new, genuinely affordable housing in the right places, 'where communities and the environment are given much greater consideration'.
Mr Seely said:
"I will continue my work, both on the Island and in Westminster, to fight against greenfield developments like this.
"I continue to work with other MPs to press the government to help make brownfield development a more attractive option than greenfield."
He called on the Isle of Wight Council to ensure brownfield sites are prioritised for the building of new affordable houses for Islanders.
The council has recently been given £950,000 by the government to develop three brownfield sites across the Island for housing, although the authority says it may only yield around 70 houses.